Description
Holly berry, orange zest, blue spruce with just a hint of apple and spice.
ScentSicles Christmas Berry Scented Ornaments can make any tree smell like a Christmas tree. Whether adding scent to your artificial tree or enhancing the scent of your real tree, ScentSicles can create that magical Christmas feeling with the smell of holly berry, blue spruce and spice for the holiday season.
Designed to naturally blend in, simply hang or hide in trees, wreaths, garland, and holiday décor.
Each bottle comes with six scented ornaments and swirl hooks.
PRODUCT SPECS:
Count:
6pcs
Net Weight:
0.9 oz (25g)
Directions:
For trees: hang all 6 ScentSicles. For wreaths and décor: use 2-4 and add more as necessary.
Duration:
ScentSicles last for up to 30 days.
Material:
ScentSicles are made of all-natural, biodegradable, recyclable paper and infused with pure fragrance.
For best results, discard product after use and repurchase ScentSicles Scented Ornaments every holiday season to keep your tree smelling fresh-cut.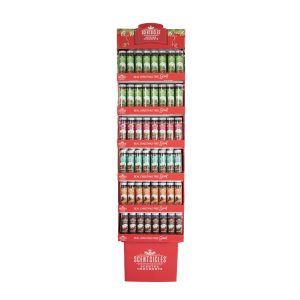 CHECK OUT THE OTHER SCENTSICLES! ~ CLICK HERE